video&Artwork
When making new songs, they often appear in bits and pieces, emerging at unexpected times and in strange places.The song *Fozzie* was made in a span over 6 years. First the melody was made in 2008, and a verse and a bridge and the choir.But then the bridge was altered in 2013 and the lyrics was completed in Feb 2014. Or...The whole song falls down to you as regndrops or snow chrystals..just catch it!
The drawings and symbols are both inspirational and keeps the mood of the song come alive during the fase of creation..... it is quite caotic ... some times....
But when I get back to a song after been away for a while- it´s easy to remember and catch the sense and feel of it.

Visualizing lyrics and music to make it more available, is both hard and fun.
Here are some drafts and samples,that occured during the process.
Art cover Listen is a song about inspiration and imagination and how to capture it into something specific. I believe every human being use the power of intuition or the subconscios mind, wether you know it or not.I think this aspect is very exiting. Our intuition or subconscios mind can give us great help...in many ways..if we just open up to it. When I write songs , it is very easy to loose the ideas,- music or lyrics, that emerge in my mind. Often it disappears as quickly as it popped up. In Listen, I sing about this fear of loosing the whole thing too.But I also sing about the exitement and joy it is to track and hunt and find, in this case, a song!
Different Art cover made to finally pick one...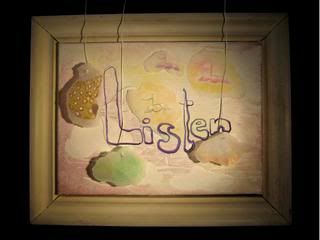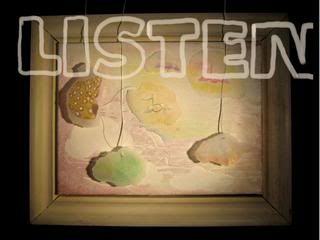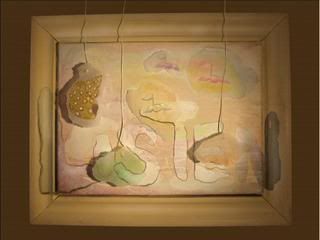 Greencat in a Cloudtree
This is a sketch for a pitch...thoughts and associations flying around..in my head... and made this drawing.... Its the Greencat in the Cloudtree,- of course...if anyone wondered.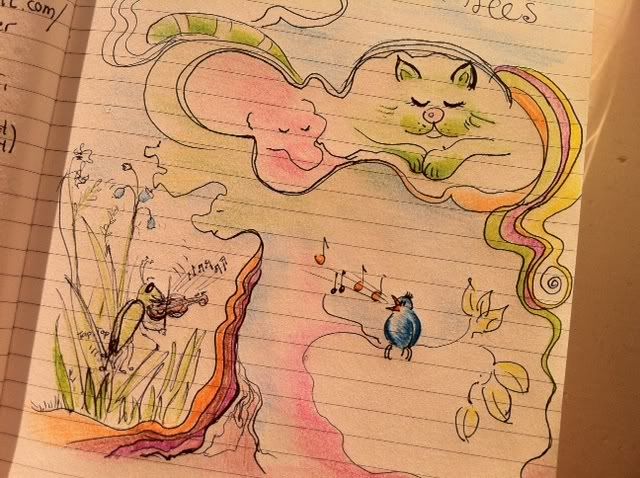 Watch our live video, with animation!
"Icecold & Blue" I never thought this video would pass 9000 views at YouTube!!! But late in 2008 it did. .....Utrolig=unbelievable!..................................... This is a live performance recording made in my summer studio, at Filtvet. And I've put effort in arranging this in a simple yet lively way. Joar Kråkevik plays electric guitar, and I sing and play acoustic guitar and later in the song, flute. The animated bugs, stars, moths and flowers are made in FLASH., and the video and animation are put together in Final Cut Pro


check in on Torgunn at youtube and make a comment about us and what YOU think! Tank you for sharing your opinion with us. Also visit Torgunn at myspace!!!Or maybe not ;))